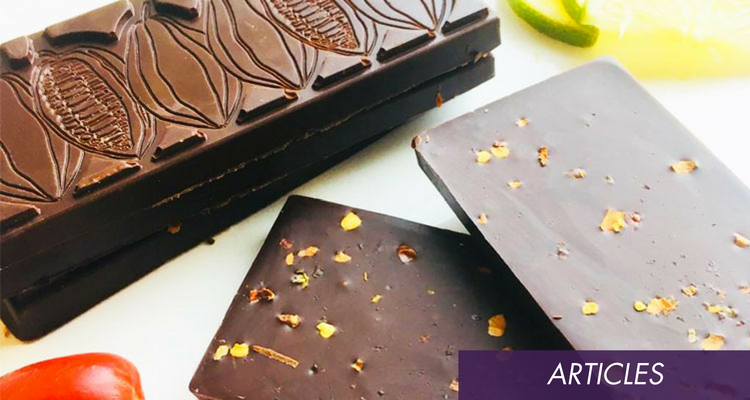 One of my favourite things about summer in Calgary is sitting on a hot patio downtown with an ice cold beverage, or picnicking on the river, or evening bbq's with friends… oh the list could go on!
With summer vibes on my mind, I started getting playful with the chocolate here in the Light Cellar kitchen. Summer flavours made me think of refreshing citrus, maybe a bit of spicy heat, and a touch of saltiness. And so entered the world our new Salted Chili Lime bar!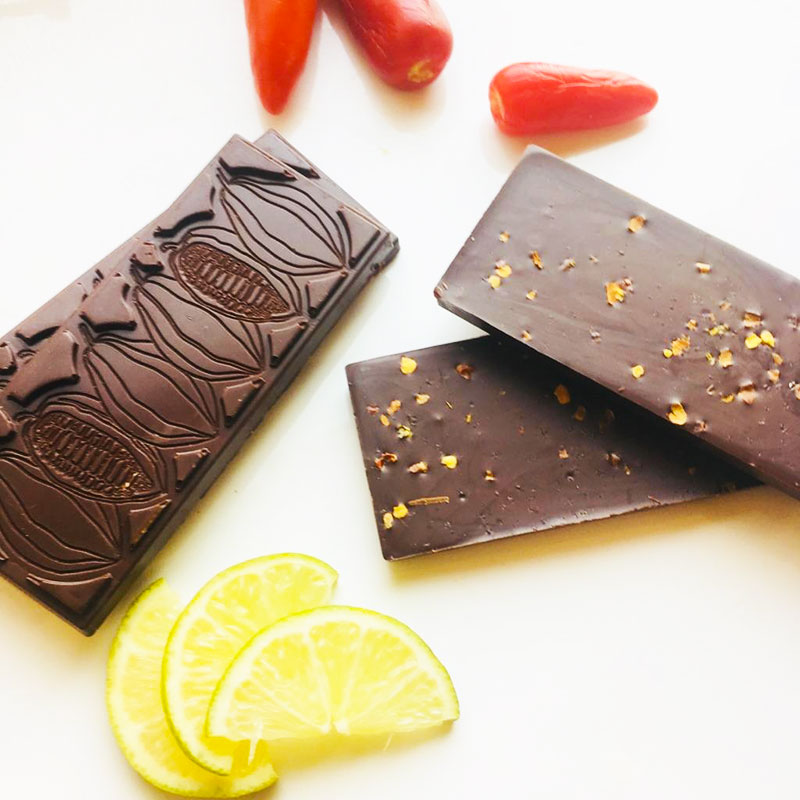 Our chocolate here at The Light Cellar is stone ground straight from the cacao bean. Did you know that cacao has a different taste depending on where it's grown, how it's been fermented, roasted, and how it's ground and prepared? These unique flavours are often lost in commercial chocolate making. By eating our organic, stone ground craft chocolate, you are getting the full experience of real chocolate!
So come on down to one of our two locations of the Light Cellar and get one while you can! Cause here's the catch; I'm only making limited batches of this delicious chocolate bar!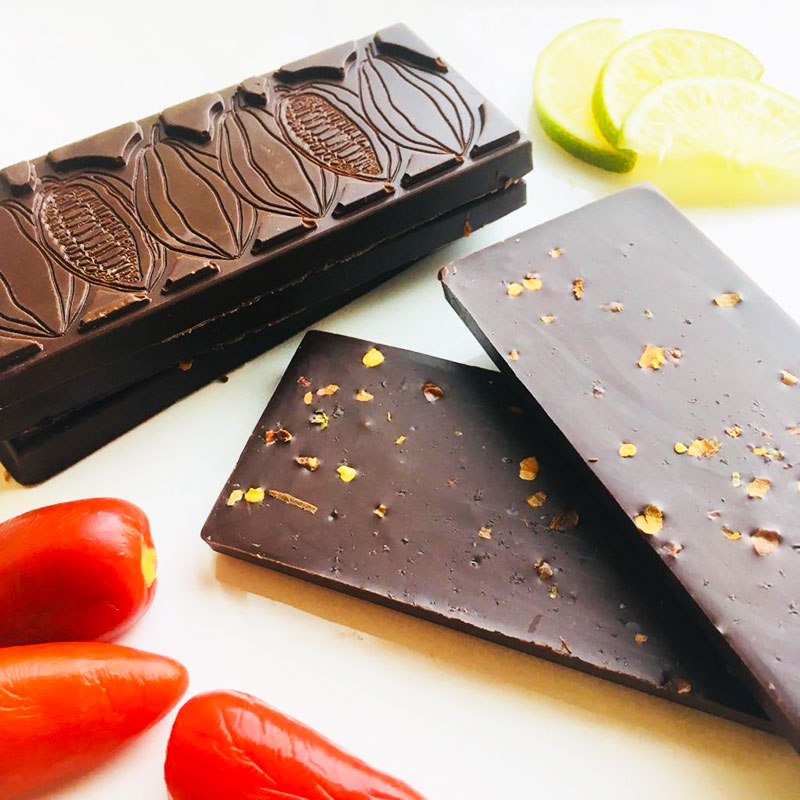 Have a great idea for a flavour special you'd like to see us try out? Leave a comment below!
Interested in making a quick version of your own superfood chocolate?
We carry an amazing array of cacao products and superfoods. Everything you need to make your own chocolate right at home, no fancy equipment necessary!
A great way to begin is with our heirloom cacao paste, cacao butter and organic maple syrup.
Get creative by adding any of our superfoods to give your chocolate that extra boost!