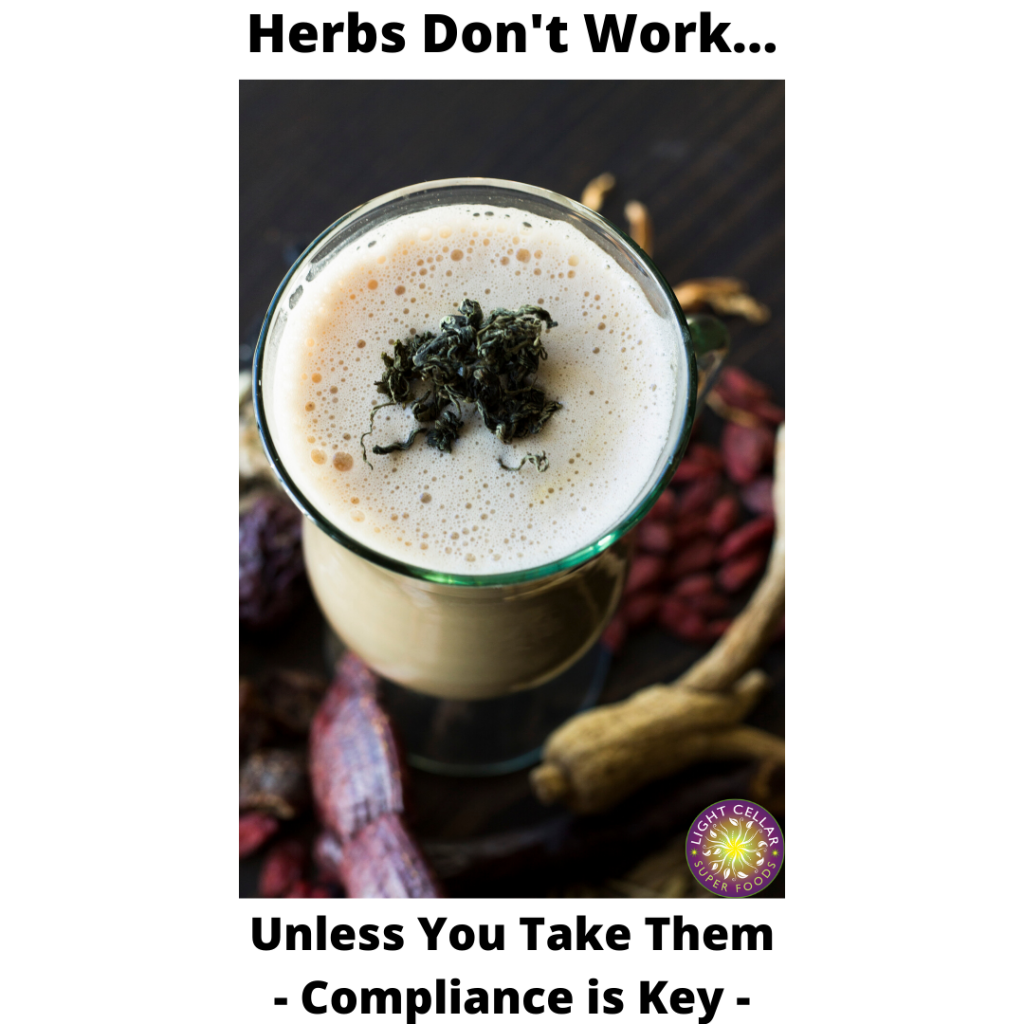 It's kind of like how goals aren't met unless you make actions that move you towards them…
Herbs don't work unless you take them.
You can read all about them, talk about them, praise them, even have them in your cupboard!
It's a very common phrase amongst herbalists who know this from working with their patients, that compliance is key…
They can diagnose and prescribe but the key is for the herbs to be consumed and in the right volume and consistency for long enough to be effective.
What health goals do you want to achieve?
What herbs might assist you reach them?
Are you ready to take them?
Wishing you the best year ever!