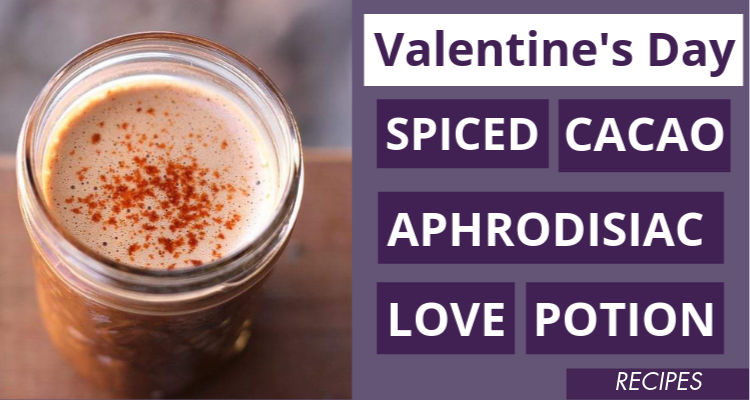 Hello and welcome back to my elixir series! Today were going to be talking about something rather exciting that will help to ignite the senses both for the taste buds and also the body!
We've made it! It's almost the end of January and Valentine's day is up and nearing.
Underneath all the traditional sugary coated candies, boxes of chocolate and endearing stuffed animals, there is one underlying message Valentine's Day is trying to portray. And that message is: LOVE!
Of course on this holiday we will send love to everyone around us like our family, friends, kids and pets! But we can't forget that a special bond between you and your romantic loved one remains sacred and should be nourished in many ways.
Luckily this can be achieved through super foods and herbs!
How lucky are we humans to be able to walk the Earth and be able to consume foods that can lift and enhance our primal spirits?
So! This leads me to our elixir topic of choice! The "Spiced Cacao Aphrodisiac Love Elixir".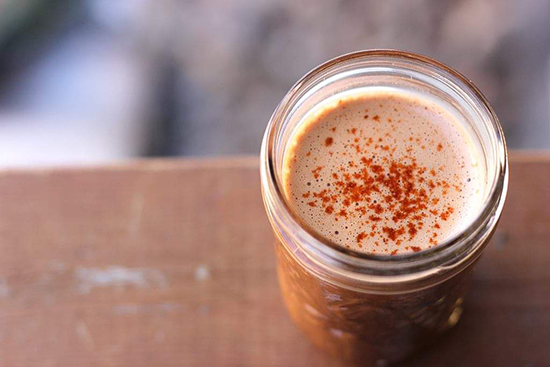 Named after the goddess Aphrodite, the beholder of sexual love and beauty an aphrodisiac is considered to be something of a scent, nutrition, herb or something of the like that can stimulate libido and sexual desire.
There are a lot of helpful herbs and superfoods that can be taken that can enhance the body in many ways including blood flow, optimal endocrine function and brain boosting power!
After all, everything in the body is connected and works as an ever flowing orchestra. When all is in harmony, endless magic can occur. I am going to list and talk about each herb and superfood that will be included in the recipe.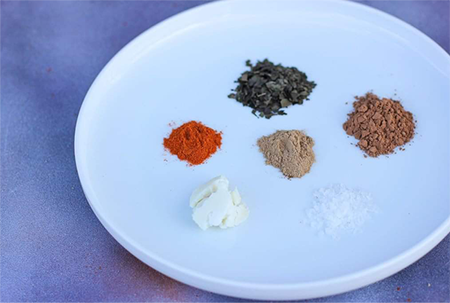 This will give a basic understanding of each ingredient and will allow anyone to use them on the daily basis!
Smoothies and hot drinks have been a part of our daily routine for ages and I'm on a mission to show you how to upgrade your nutrition with the most nutrient dense, life enhancing foods you can find!
Maca:
Maca has become a popular and well known superfood and for good reason!
Maca is a cruciferous root vegetable that originates from the Peruvian Andes.
This incredible root vegetable has been prized for its many medicinal uses.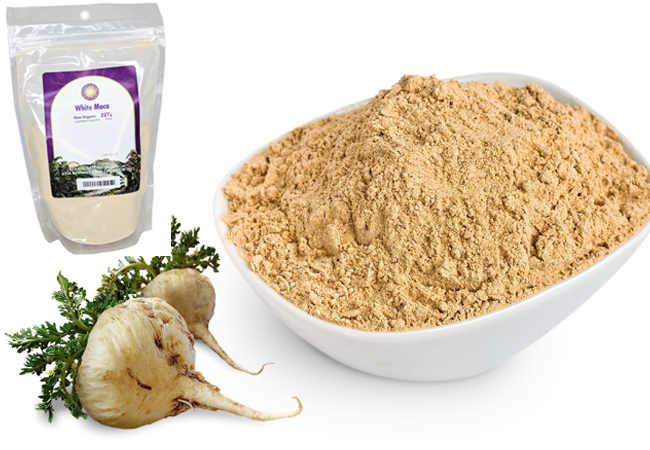 Maca first and foremost is an adaptogen which allows the body and mind to
adapt to any emotional and physiological stress one might have. Maca can also
provide energy and stamina while providing a boost to the immune system. And
lastly there are studies finding that maca root can indeed increase your libido and
reduce sexual dysfunction.
Cacao:
What would Valentine's Day be without a little chocolate?!
Not only doeschocolate promote a boost in mood, bliss and overall happiness, it is packed full of antioxidants and nutrients like magnesium, iron and phosphorus!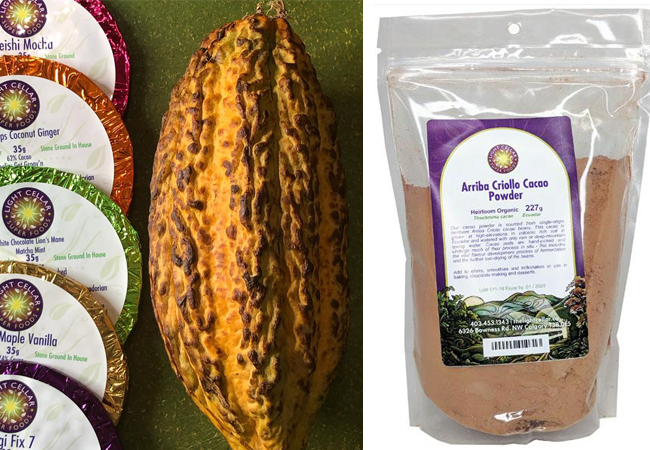 Cacao contains an alkaloid called theobromine which has been shown to have calming effects on the brain, muscles and blood vessels.
A study showed that in comparison to red wine and some teas, cacao had the strongest antioxidant activity.
Given the name "Theobroma" which translates to Food of the Gods, cacao is the OG aphrodisiac.
Gingko Biloba:
Gingko is one of my favourite herbs to work with!
It is an ancient herb that grows in the form of a beautiful tree that has been on this Earth for a whopping 225 million years! Giving it high means to be full of plant wisdom!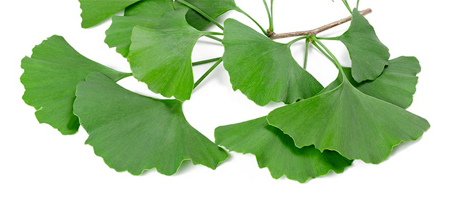 One of the main reasons I included this herb into the recipe is because of its ability to increase blood flow.
Compounds called gingkolides and bliobalides have been shown to increase blood flow to the brain and the rest of the body as well as improve blood vessel structure.
This amazing herb also has impressive antioxidant activity and anti-inflammatory effects making it a wonderful addition to calm and nourish the body!
Cayenne:
You can't forget the heat when it comes to the day of love!
Speaking of heat! When it comes to cayenne pepper, a phytochemical called capsaicin is responsible.
Research has shown that capsaicin can act as a mild analgesic.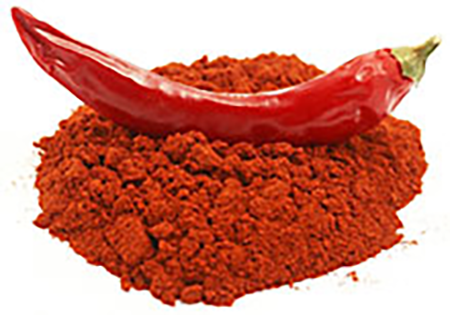 It's ability to numb pain comes from desensitizing nerve endings from sending pain signals to the brain.
The peppers also contain carotenoids, vitamins, antioxidants, minerals and aids in digestion.
The main reason I added cayenne to this delicious elixir is because of its well-known ability to increase blood flow and circulation in the body!
Now that we've covered all the main medicinal ingredients that are going into the love inducing potion, let's get blending!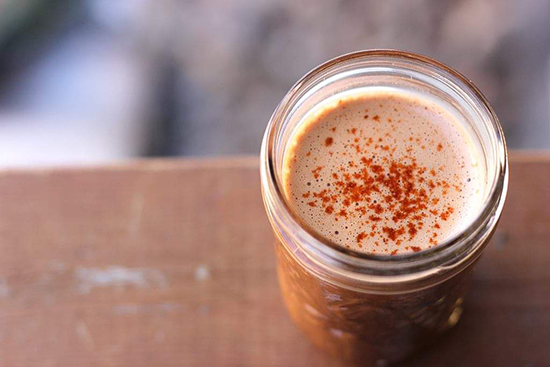 For this recipe you will need!
▶️ 1 tbsp Dried Ginkgo Leaf
▶️ 1 tbsp Maca powder
▶️ 3 tbsp cacao powder
▶️ ¼ tsp cayenne
▶️ 1-2 tbsp maple syrup or raw honey
▶️ 1 tsp vanilla extract or powder
▶️ 3 tbsp coconut butter
▶️ Pinch of quality salt of choice
Method!
1. Boil two cups of water in a small pot. Remove from heat and add gingko
leaves to make a tea. Steep for 6-8 minutes and strain.
2. Add tea to high speed blender
3. Add the rest of ingredients to blender
4. Blitz on high speed for one minute
5. Pour into a large mason jar and top with a little cayenne for an extra spicy
kick!
Enjoy by yourself or with your partner as there should be enough for two!
Enjoy this sense enhancing elixir on Valentine's Day or any time of the year!
RESOURCES:
FREE E-COURSE: Get Started With Superfoods Now Without Spending Hours Of Research with Our Complete Easy To Follow Video Series
► http://go.lightcellar.ca/freebie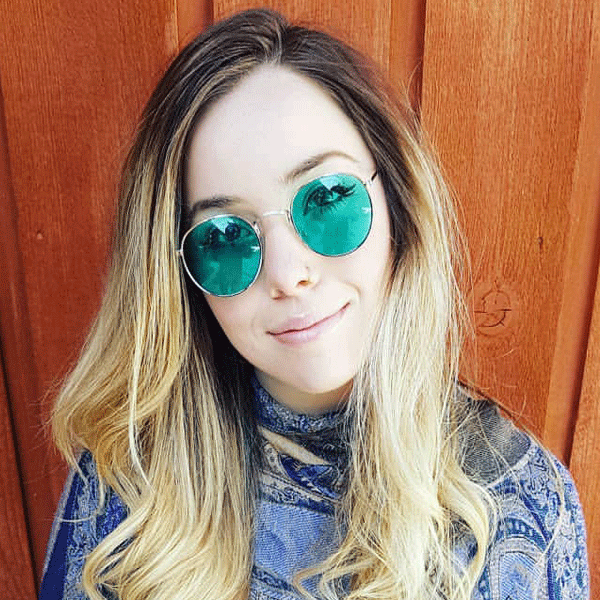 Skylar Hutchins
Skylar Hutchins is a self-taught plant-based raw pastry Chef. She is the owner of Rawmaste Food Co. where she makes a variety of artisanal plant-based desserts coloured and upgraded with herbs and superfoods. Her greatest passion in life is to work with medicinal plants, herbs and superfoods while being able to fuse them with cuisine to heal and nourish all.