It's Time to Spruce Things Up at Home.

As the holiday festivities come to a close and many of us undecorate the tree here are 5 ideas to get further health benefits and use out of your Christmas tree.

Our family has a holiday tradition of using getting a live tree and will usually head out to Kananaskis just 30min from Calgary to harvest one.
There are numerous benefits to bringing a live tree into your home, not even when just compared to a fake tree which can, in fact, become a detriment to your air quality and health.

A study from Kansas State University found having a real tree can decrease your chances of getting a cold or the flu. Real trees create natural aromatherapy which can boost your immune system, improve your mood and help fight depression. Real trees even deodorize and purify the air in your home as well as release oxygen into your home.
There are lots of benefits to having a real Christmas tree in your home over the holidays, but what about afterward. Most will just simply put them out for collection and into the compost. But before you do so, consider the following recipes to get even further use out of your tree.
Important note: use only wild Harvested Tree or one you know is from an organic source! Most commercial trees from a lot are sprayed.

Recipes include Christmas Tree Tea, Spruce tip Salt, Spruce Tincture, Spruce & Pine Vinegar, as well as a method for Herbal Steams & Air Purification.
Regardless of the type of Christmas tree you had this year, you can use Pine, Spruce or Fir for any of the recipes below. The only one you cannot and should not use is Yew, however Yew as a Christmas tree is quite rare, and if you cut your own around Calgary you wouldn't have a Yew. It will almost definitely be Spruce or Pine.
I'll emphasize again that you need to keep in mind that if you bought your tree from a commercial lot it probably best not to use in these ways, as it will almost for sure have been sprayed. Go for wild or organic next year. Enoy.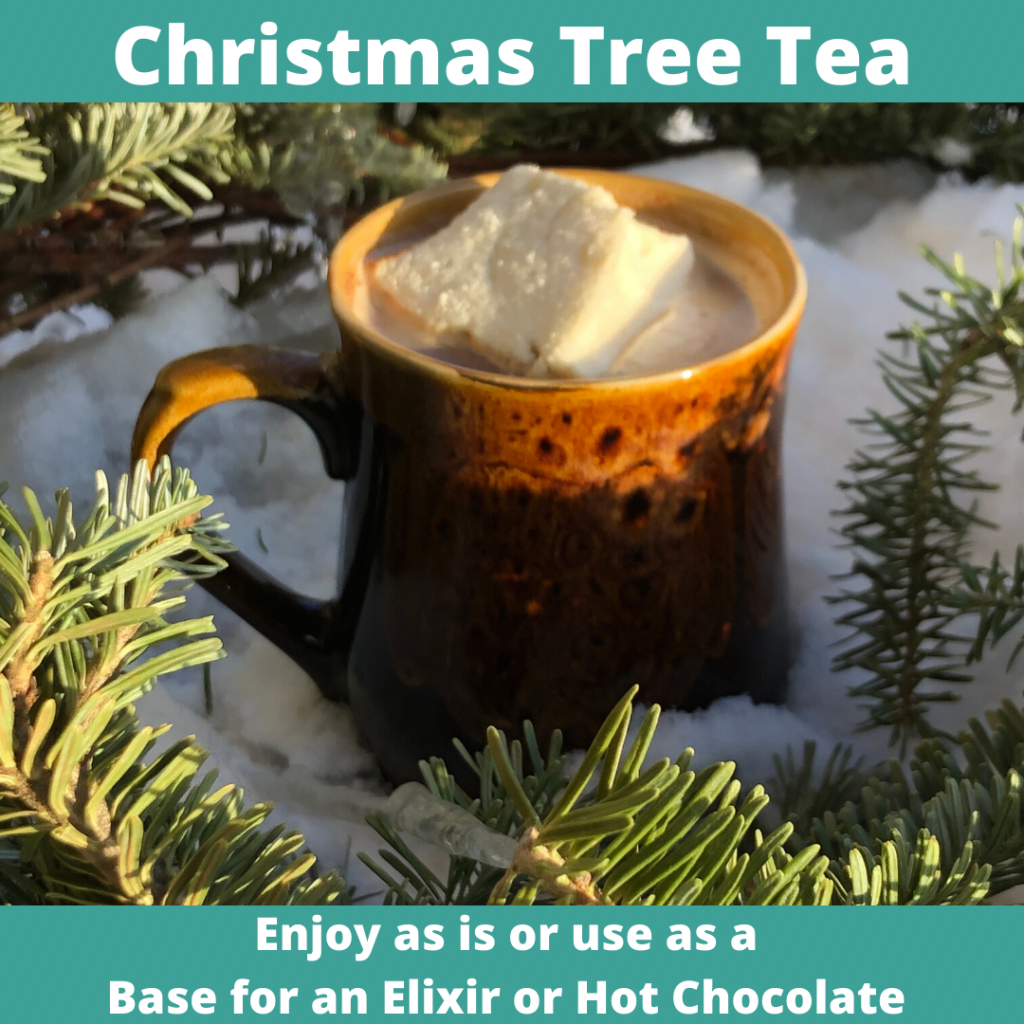 Christmas Tree Tea – Take sections of the branches and brew into a nice festively flavored medicinal tea that is full of Vitamin C and antimicrobial compounds. Enjoy as-is or use as a base for your Elixirs or a hot chocolate.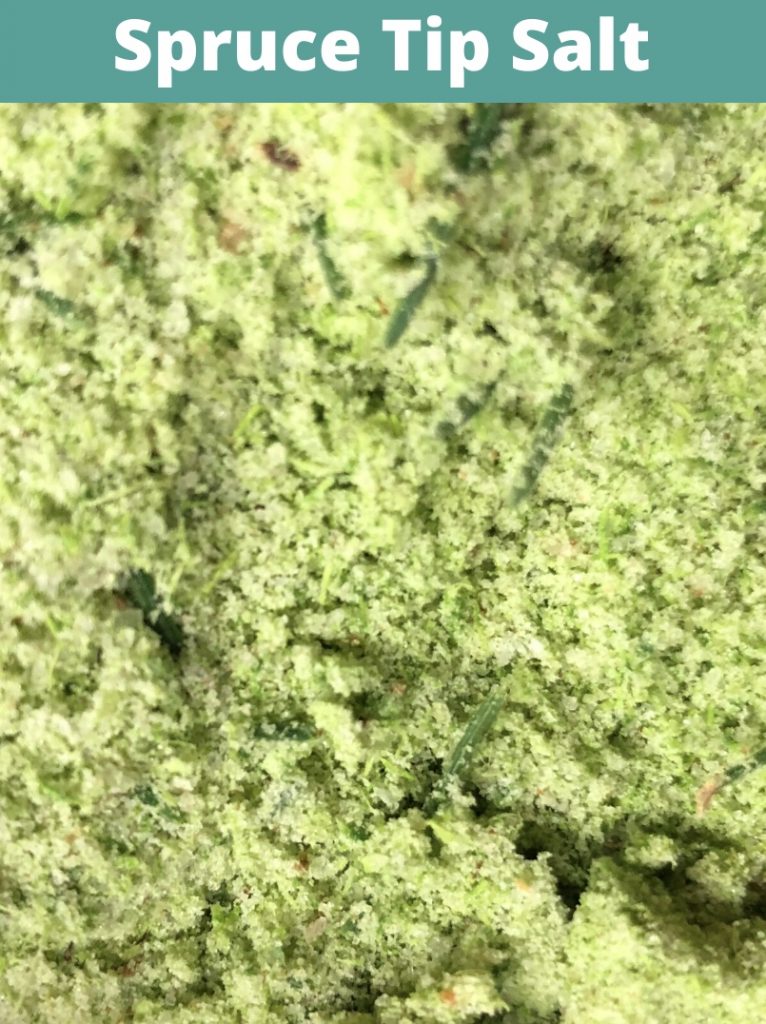 Spruce Tip Salt
This makes a great flavoring for just the right dish. Using only the needles, simply pull them from the branches and blend together with your choice of salt.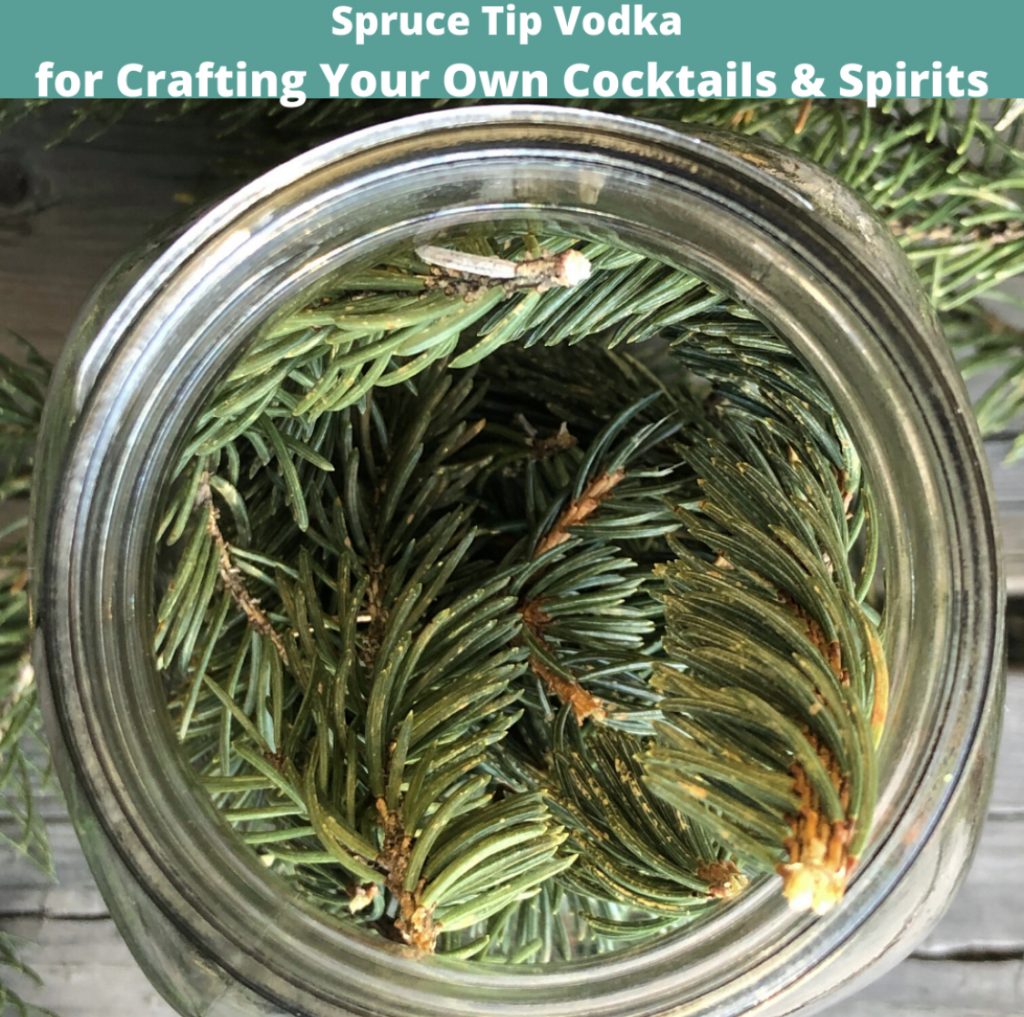 Spruce Tip Vodka/Tincture
Use as a festive flavor for holiday cocktails. To make simply pack a mason jar with the needles (some branch material is ok too) and pour vodka over until covered. Place lid on and let it sit for 2 weeks, giving the jar a shake every couple of days. Strain vodka to remove the needles and branches and place them in a jar for future use, which will last forever in the cupboard.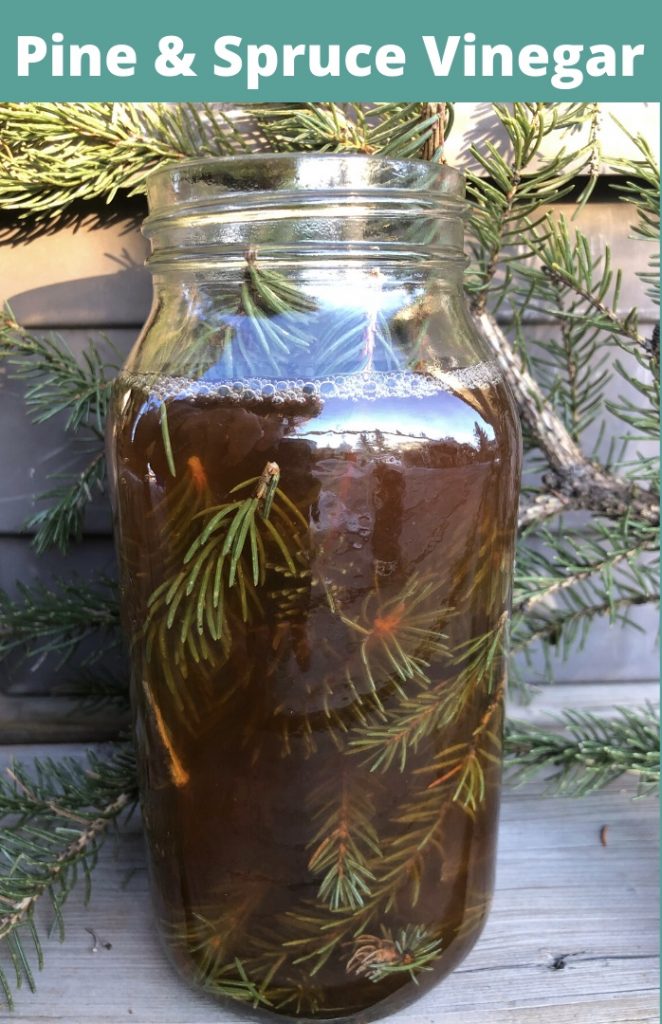 Spruce & Pine Vinegar
Perfect for cleaning around the house (think 'Pinesol' and the incredible anti-microbial and purifying properties conifers have). Or use as a flavoring in Festive dishes like salad dressings and anywhere else you are using vinegar. Use your choice of natural apple cider vinegar or if just for cleaning a regular white vinegar will do. To make, simply stuff branches and needles in a mason jar and cover with your choice of vinegar. Let it sit for at least 2 weeks or longer. Then use when you need.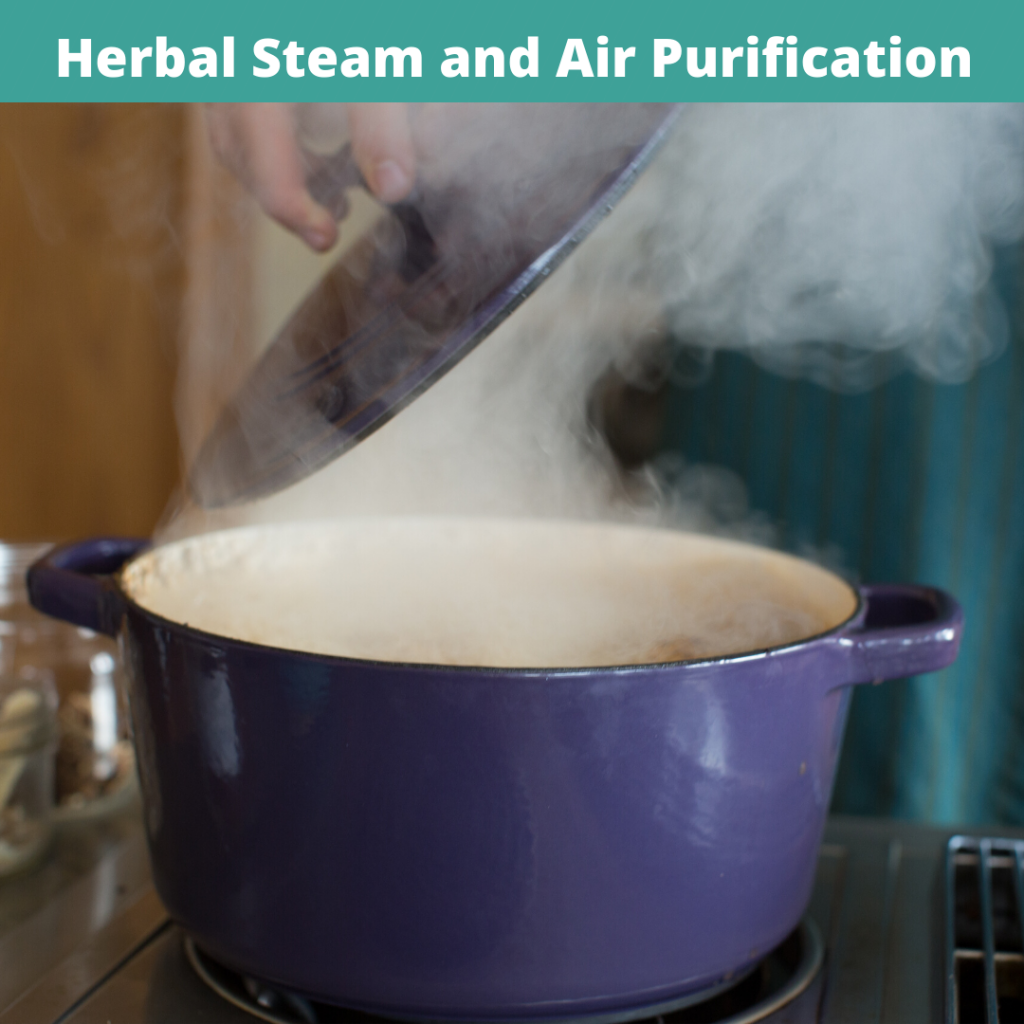 Herbal Steam for Air Purification – Take sections of branches and place in a pot, cover with cover and leave at a boil on high so all the steam enters your home. Once brought to a boil you can move the pot to sit uncovered in a room you would like to spruce up.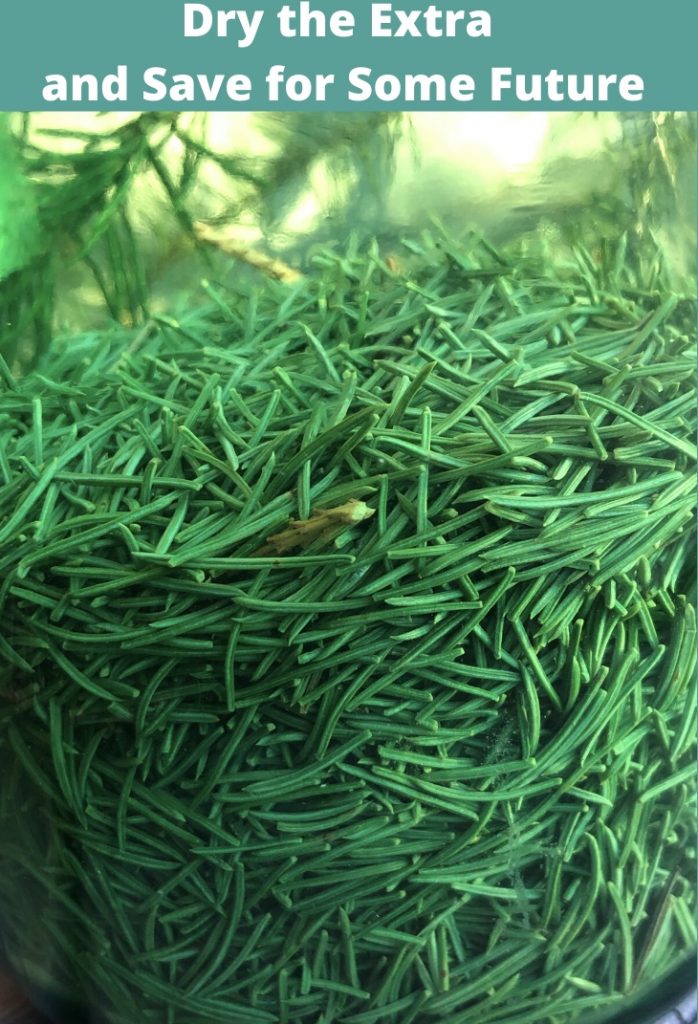 Be sure to dry and keep some extra needles around for use throughout the year.
Perhaps this may become another annual tradition for you. Let me know how it goes for you.
Have a great rest of your holiday season.