Reishi
One of the best herbs for the holidays
Well… anytime of year really!
But specifically for this time of year let's explore how it might help you out a little…
As an Adaptogen it can:

🍄 Help you de-stress! 😇

🍄 Modulates your Immune System ✨ (whether it's over overactive or needs a boost, which many of us do at this time of year)
🍄 Improves Sleep & Lessens Fatigue: Reishi is one of the best herbs for Insomnia – whether trouble falling asleep or staying asleep – 💤 and yet, is fine to take in the day as it doesn't make you drowsy

🍄 Lower Blood Pressure
just in case it's high or being around in-laws makes it rise 😉

🍄 Balance Blood Sugar (for this time of year? Well, we'll say no more…)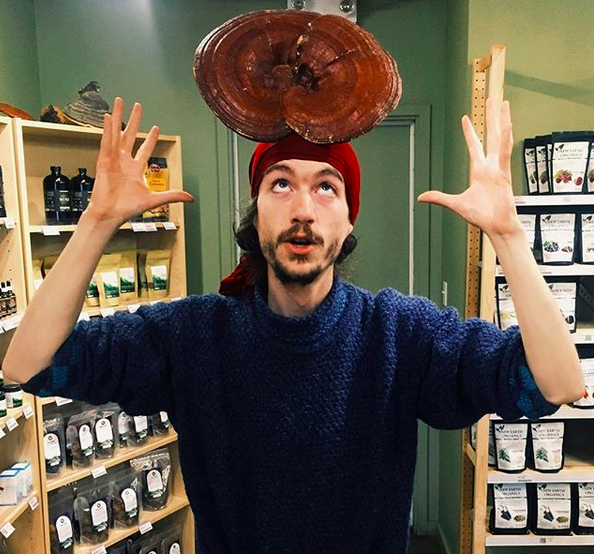 That is truly just the tip of the iceberg when it comes to Reishi mushroom and it's tremendous and diverse benefits!
Thousands of studies have been done on this medicinal mushroom and countless books and papers published.
It truly is a super herb!

But remember the herbs don't work unless you take them.
And though Reishi can provide benefit immediately and on the short-term, people find an accumulated effect from working with it long-term most beneficial.
It is said that Fungi are the Future.
And no doubt they will save the world!
But they're pretty darn helpful right this second getting us through this season too!
🎄
Enjoy your holidays and time with family

Be merry, take Reishi, feel good and live long!