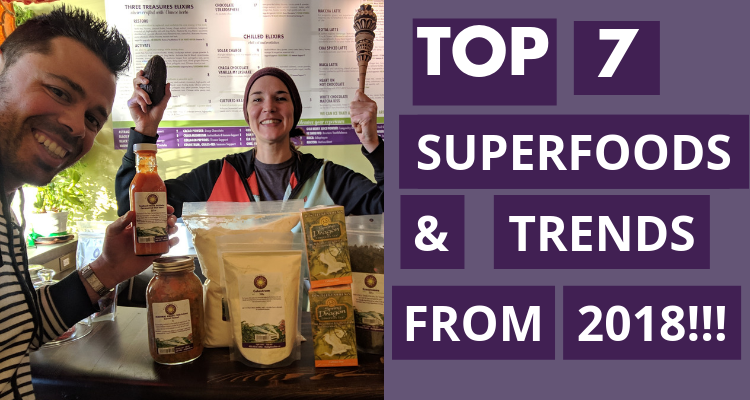 A year in review for those of us who are seeking something deeper and more than what is found in your average supermarket or health food store.
Foods that you can feel, which truly and deeply nourish you and keep you looking and feeling your best.
What were the top Light Cellar Superfoods and Trends for 2018?
Below is a list of what we as a community have been drawn to and are seeking out to help improve and maintain our health this past year.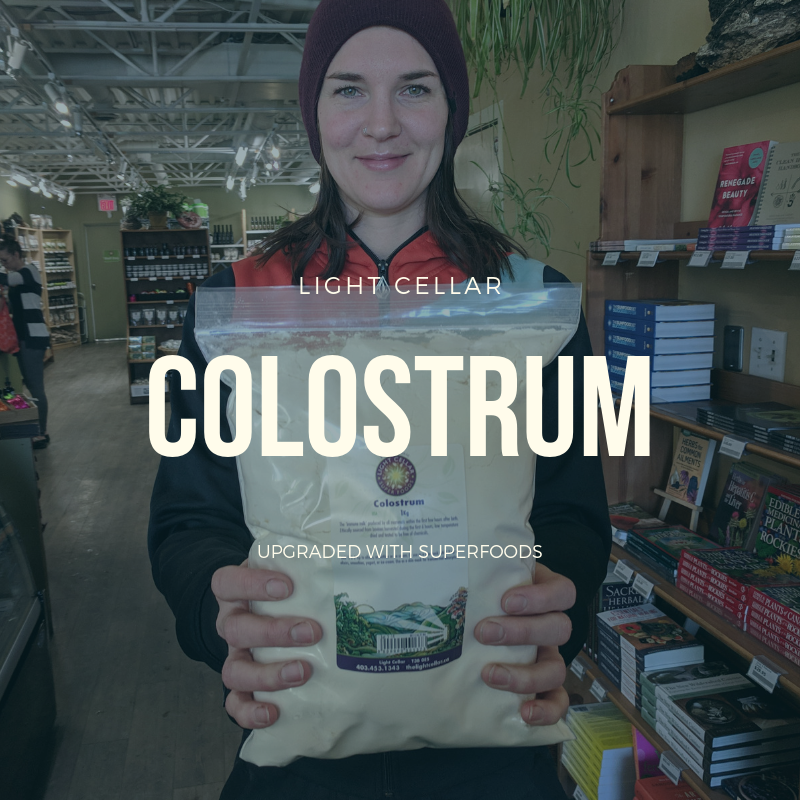 This one may be surprising as so many people look to move away from milk, but colostrum is not even close to conventional dairy since it is small-scale, organic, low-temperature processed, full-fat milk that has an entirely different composition than regular milk.
Colostrum is specifically harvested within the first 4 hours and known as "immune milk", containing phenomenal immune-building capabilities.
One study finds it 3x's more effective than the flu vaccine*.
In addition to containing all the essential fats, probiotics, vitamins and minerals, colostrum is also an excellent, clean and digestible source of both protein and growth-factors that stimulate natural cell growth for increased lean muscle mass and a healthy gut.
Plus, it has a sweet to neutral taste that is very versatile and easy to use.
#06 Probiotics & Fermented Foods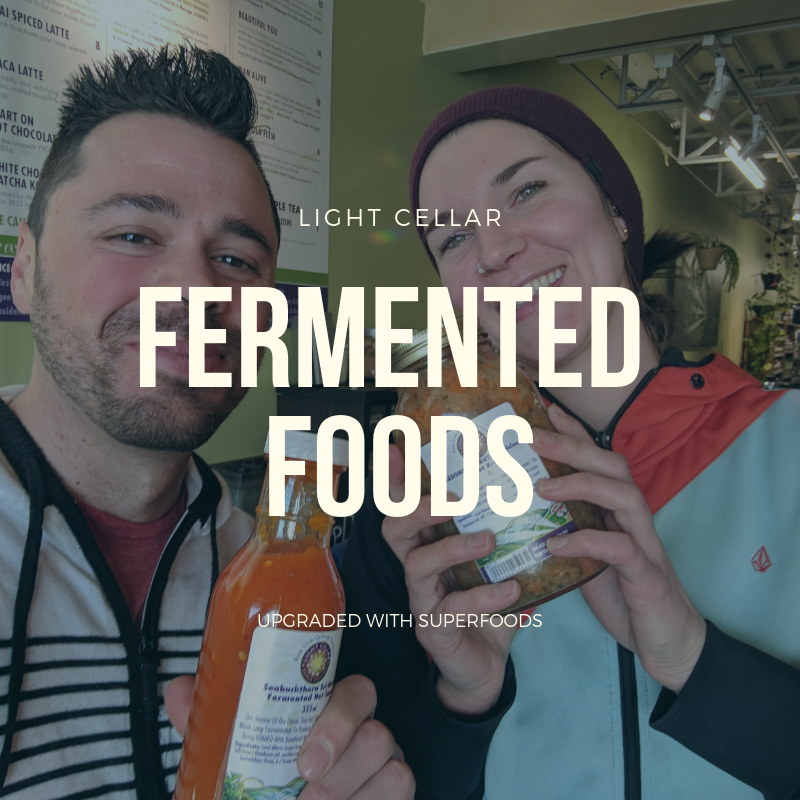 Which for those of us who shop at Light Cellar it is all about the sauerkraut, cultured vegetables, hot sauces and brines like beet kvass.
When it comes to gut health and how this affects our digestion, immunity and even our mental and emotional health, you can't beat the power and value of fermented vegetables.
We offer the very best sauerkraut and other ferment foods you can buy, as Light Cellar uses only locally-grown organic cabbage and other seasonal ingredients, that are naturally fermented to create and maintain the maximum number of probiotics as well as an incredible flavour and consistency that is jam-packed into every jar.
#05 Gynostemma – Spring Dragon Tea
Spring Dragon tea from Dragon Herbs formulated by Ron Teeguarden features Gynostema – one of the top Chinese tonic herbs with powerful rejuvenating benefits.
It has been described as a "Longevity tea" which is equal or greater in power to revered herbs like Ginseng and Astragalus. But, I think what makes it so popular beyond its health-enhancing biochemistry and the research behind it and the positive effects we feel, but most importantly is its pleasant taste.
In Herbalism they say "compliance is key" and "the herbs don't work unless you take them".
And it can be hard to take some herbs if they are too bitter and strong.
Gynostemma, which rivals all the great herbs in potency, is actually probably the most pleasant and tasty. And I'm sure the convenience of an easy cup of tea is also why it is one of the top superfoods for 2018.
Pure heirloom chocolate in many forms as cacao powder, cacao butter, beans, nibs, and paste.
Not a big surprise this is a top superfood as so many of us love chocolate, and because the variety of forms cacao comes in to allow us to add the wonders of natural chocolate to just about anything for fantastic feelings and benefits.
High antioxidants, minerals as well as mood-elevating properties containing dopamine, serotonin, anandamide, and phenethylamine.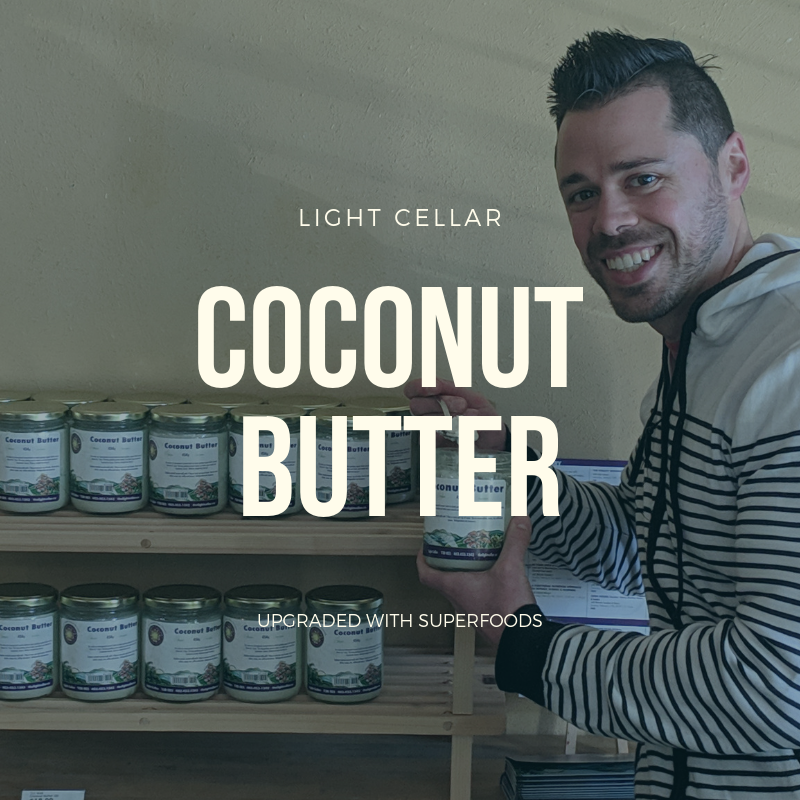 The stone-ground coconut butter that we started making in-house from scratch is a delight that is unsurpassed in quality and consistency.
Coconut butter is an absolute treat straight our the jar or will elevate and cream up any elixir, soup or dessert. It is not only super delicious but also so very versatile!
If you haven't yet had an opportunity to try our take on this classic superfood, come on by! We've got an almost permanent sample station for you to try at both stores, so next time you are in give it a try.
And if you live out of town, send us an email and we'll see what we can do to get you a sample.
Not a single specific food, but a delivery system that those who know about, absolutely love and enjoy!
2018 marked the launch of the first book on the subject of elixirs, with Elixir Life, featuring all the recipes from Light Cellar's Elixir Bar.
If you have not yet explored the world of elixirs or are looking to increase your knowledge of superfoods, herbs and medicinal mushrooms and ability to seamlessly integrate them into your everyday I highly recommend not only the book but also attending one of my upcoming LIVE workshops offered each month during the Winter calendar.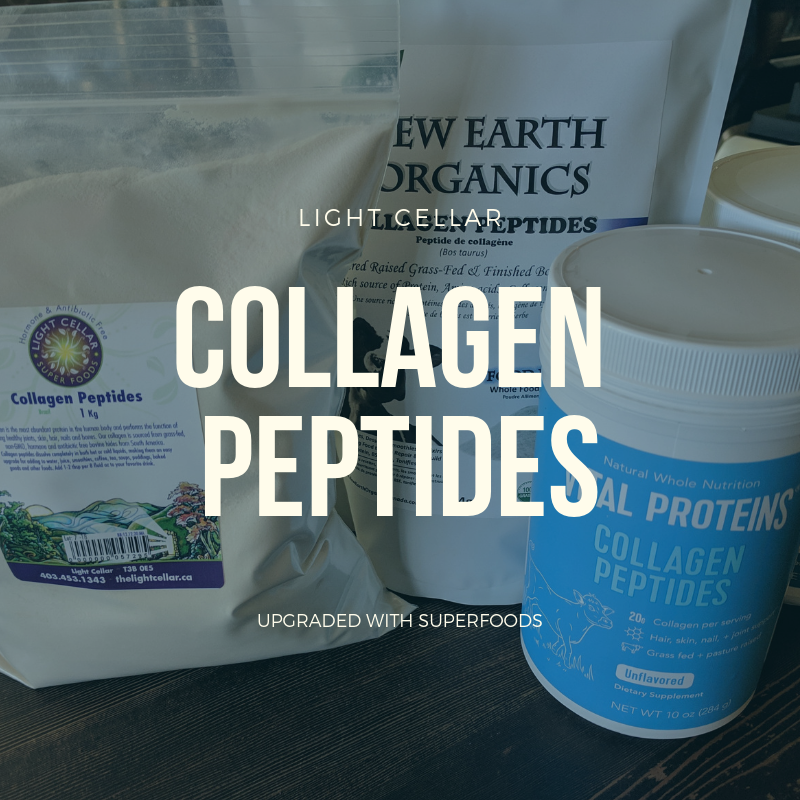 Great for hair, skin, nails as well as joints. This continues to be one of the top sellers at Light Cellar and for good reason.
Collagen peptides are so easy to take as they dissolve in hot or cold water so are perfect for juices, elixirs, smoothies and even adding into your tea or coffee without affecting the taste.
You receive a spectrum of amino acids that are easily absorbed providing you a great source of protein to keep you looking and feeling young.
It is a top go-to recommendation of many of our staff including Cejaye, who says it is part of her secret to youthful, glowing skin.
Check out the full in depth podcast all about the benefits of Collagen with myself and Cejaye here: https://blog.lightcellar.ca/collagen-peptides-with-cejaye-rose-03/
Stay tuned in the early days of 2019 I'll be sharing what I think will be the top trends of the new year to come!
What superfood helped you the most on your health journey? Let us know in the comments below.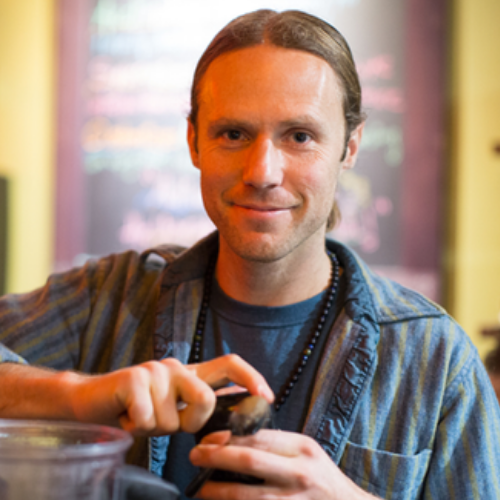 Malcolm Saunders