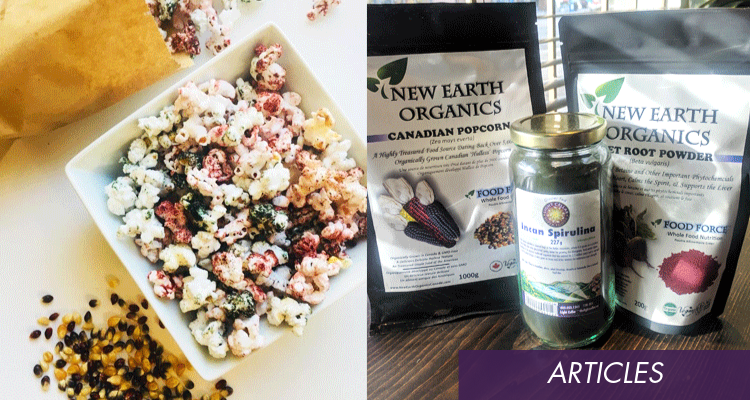 Using New Earth Organics beautiful Canadian heirloom Popcorn, we've created a sweet and savoury, easy to grab snack that even the kids with love!
No artificial colours here! The crimson red comes from the naturally sweet, pure beet powder we carry here at the Light Cellar.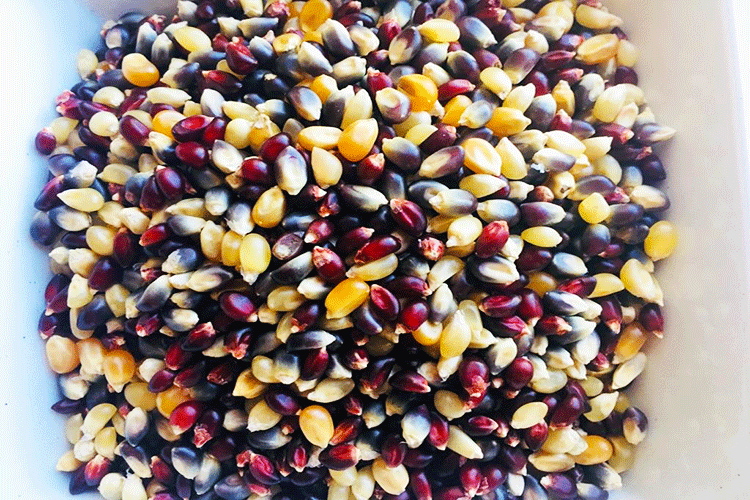 Beets are an incredible source of many vitamins and minerals, including iron, vitamin C, potassium, and vitamin B9 which is important for normal tissue growth and cell function.
Beetroot powder has many amazing benefits such as the ability to lower blood pressure, improve exercise stamina, help maintain a healthy body weight, even potentially slowing the progression of dementia. What a great way to get picky eaters to eat their veggies and not even know it!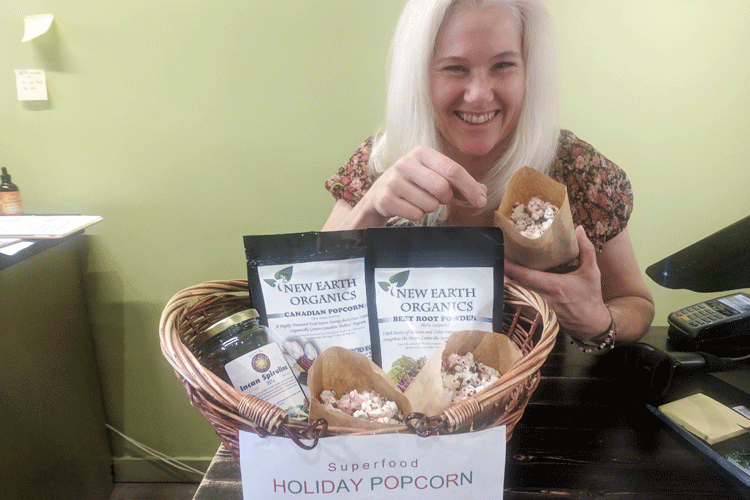 The deep green in our Holiday Popcorn comes from Spirulina, which is an epic superfood composed of 65% protein! If you haven't added it to your diet yet, there's never been a better time to try! Spirulina is actually a type of blue-green algae! Don't be afraid!
Spirulina has a rich and earthy taste that pairs beautifully with the sweetness of the beetroot powder and the salty titch of pink Himalayan crystal salt. Spirulina contains many nutrients, including B vitamins, beta-carotene, and vitamin E. Due to the high protein content, it is used as the main source of protein in many vegan diets!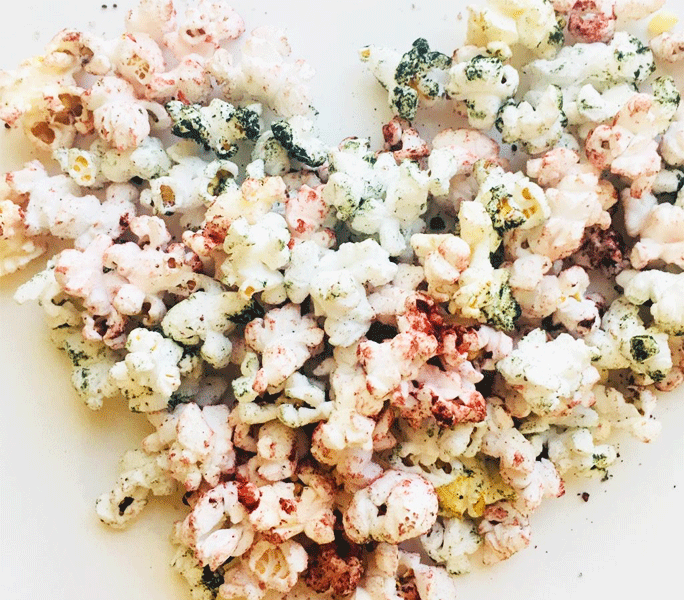 Bring the kids in while you shop at our Bowness location and grab this limited $2 Superfood Holiday Popcorn while you shop!
What do you put on your popcorn? Let us know in the comments below ⬇️⬇️⬇️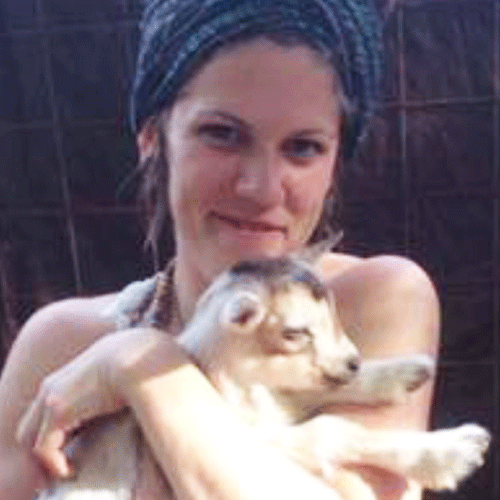 Jessica Joy
Jess: Light Cellar's head chocolate maker