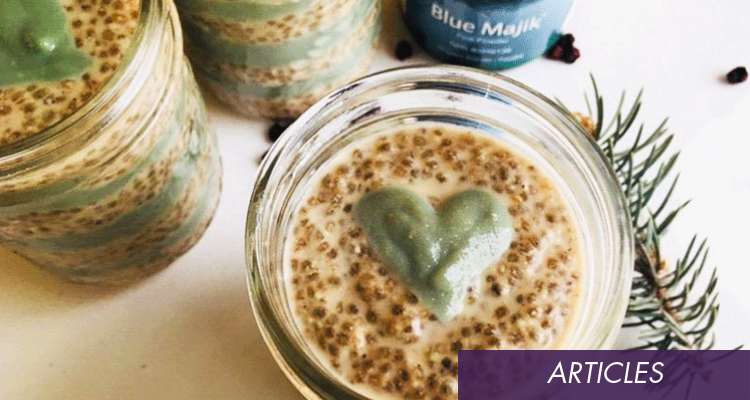 Ah, Wintertime warmth. The snow is falling silently on the branches of the spruce tree outside the window of the light cellar kitchen. We've got a slow, Indy-jazz playlist going, and Alex, our cookie maker, has just handed everyone a hot chocolate chaga elixir.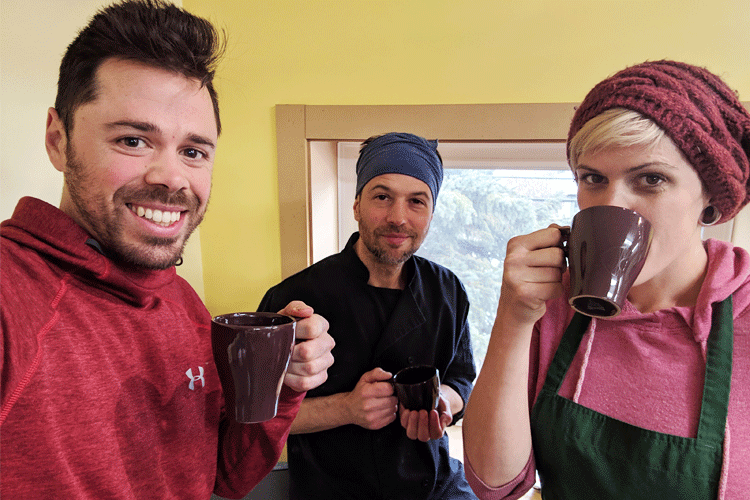 I'm feeling the cozy winter love and decided to scrap my chocolate plans for the day and make something wintery.❄️
The pumpkin parfait was a hit these past few weeks, but since winter is upon us, I wanted to create something for the season. I LOVE when eggnog first shows up on grocery store shelves, but am always hesitant to buy the high sugar, artificially coloured and flavoured drink for my children. I wanted to recreate this holiday favourite, but full of superfoods and healthy ingredients so that it isn't just a treat, but a source of clean nutrients for the body.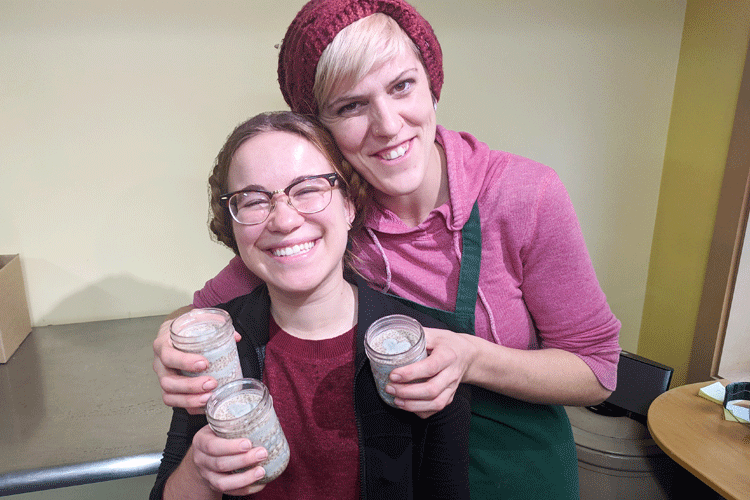 After some playing around with spices and consistency, and overfeeding the Light Cellar staff with endless samples, I've finally created a healthy treat I'm so excited for you to try!
The Winter Magik Parfait is a creamy (vegan) eggnog chia pudding, layered throughout with a blue cashew cream cheese, that just looks likes winter. What makes the icing blue? Blue Magik algae!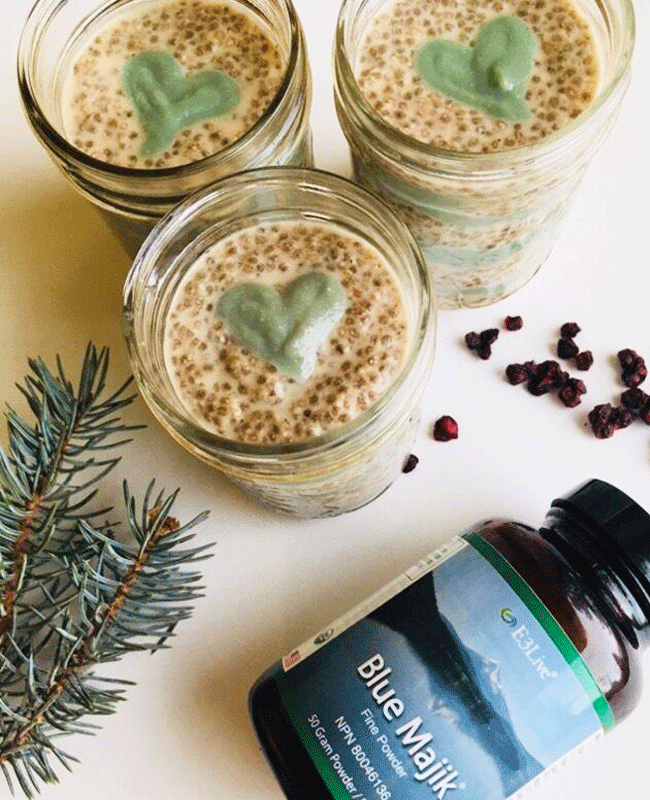 The brilliantly blue pigment in this tremendous superfood is not the only Magik here. Blue Magik is a nutrient dense extract of spirulina, with properties clinically shown to relieve physical discomfort.
It's high in:
✔️ vitamin B12,
✔️ Vitamin A,
✔️ and Iron,
some of the nutrients people often struggle to get enough of on a plant based diet. Blue Magik also contains many essential amino acids; compounds that are the building blocks of protein.
All of this aside, it's a delicious winter snack that you'll just have to taste for yourself. Great for the whole family; breakfast, lunch, or snack while you shop. I'm so excited to share this new creation with you, so leave me some feedback and let me know what you think! ⬇️⬇️⬇️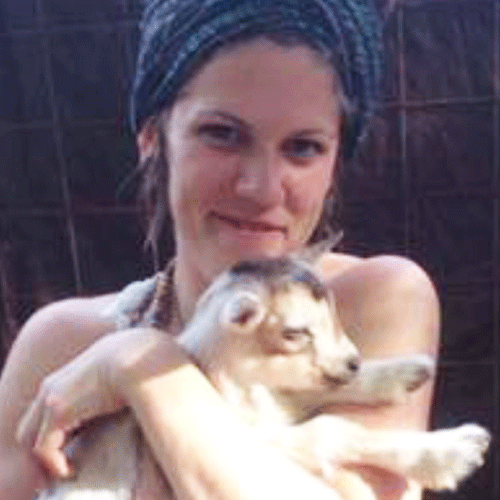 Jessica Joy
Jess: Light Cellar's head chocolate maker