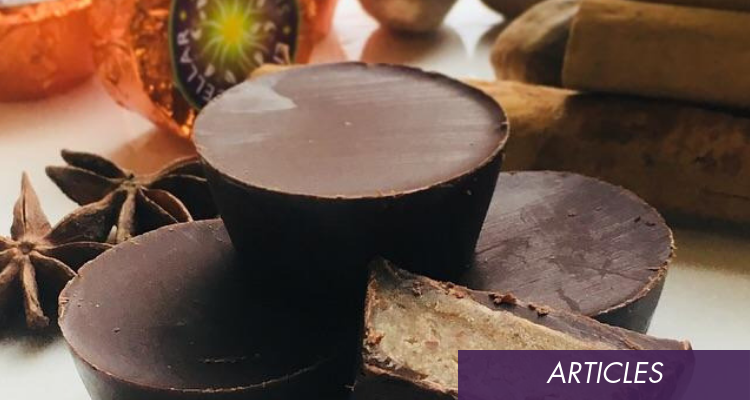 I'm a bit of a sappy romantic when it comes to Autumn, but I'm sitting here at the Light Cellar, cozied up in a wool sweater, a hot elixir warming my hands, watching the crisp breeze outside pull the first of the yellow leaves off the branches. It's the season of hot cider, crackling fires, and… (you know it!) Pumpkin Spice!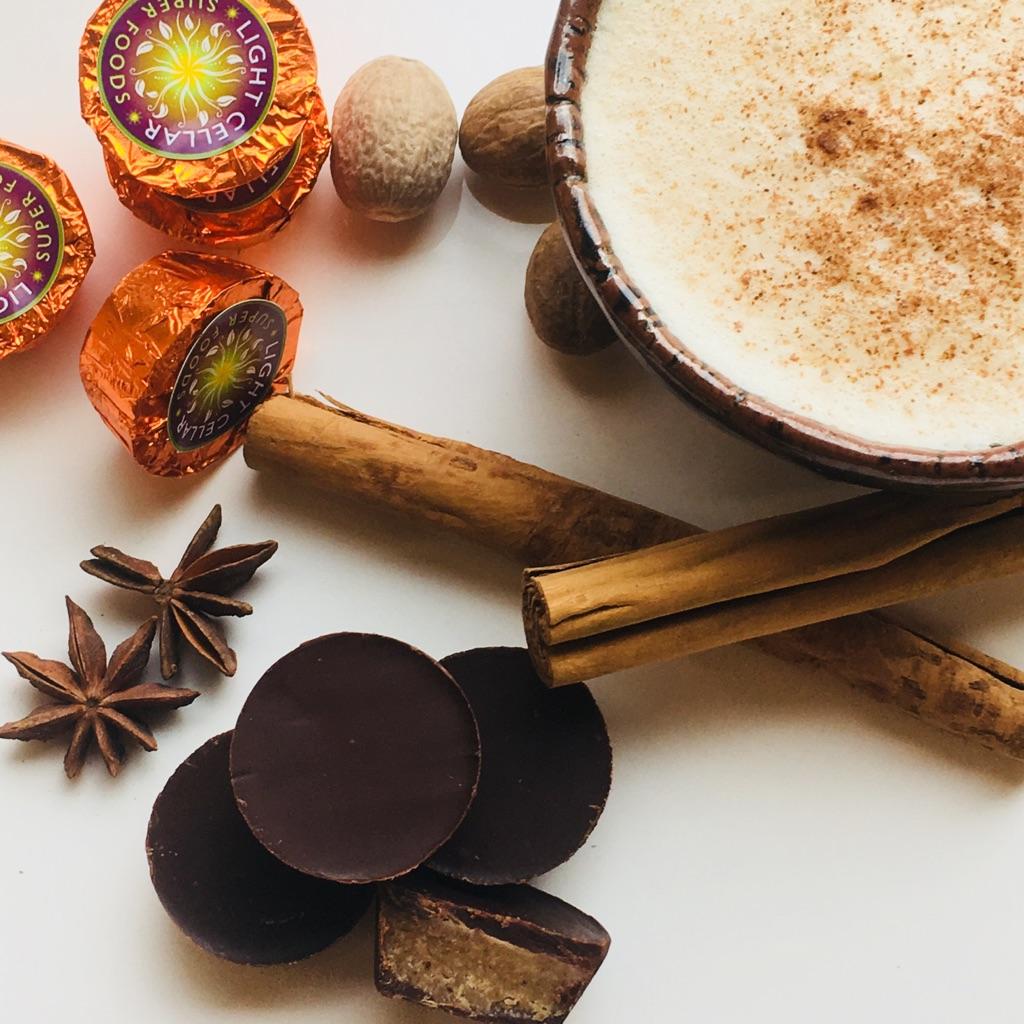 Ok, so call me basic, but give me something with pumpkin spice, and we're gold! That mixture of cinnamon, nutmeg, and clove just does it for me every time. Unfortunately, most of the pumpkin spice treats you can easily grab on the go are loaded up with artificial flavours, sweeteners, colours, and who knows what else. Not here at the Light Cellar! With only ethically sourced, 100% natural, organic ingredients, our new creamy pumpkin spice chocolate cup is made right here with small batch, stone ground chocolate right from the cacao bean. With a thick creamy spiced caramel filling, it's the perfect seasonal treat!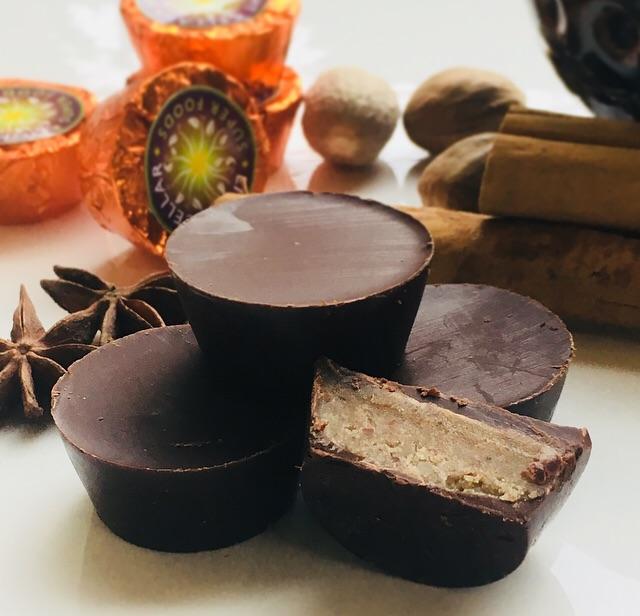 So come in and try this new staff favourite! Or, pick up a few for home, along with your favourite elixir here are the Light Cellar (I'd recommend the Restore; a rich, creamy elixir with notes of bergamot; pairs beautifully with the Pumpkin Spice Chocolate) and go sit by your fire or in a leafy park with a blanket, and soak up that Autumn goodness!
Interested in making a quick version of your own superfood chocolate? We carry an amazing array of cacao products and superfoods. Everything you need to make your own chocolate right at home, no fancy equipment necessary! A great way to begin is with our heirloom cacao paste, cacao butter and organic maple syrup. Get creative by adding any of our superfoods to give your chocolate that extra boost!